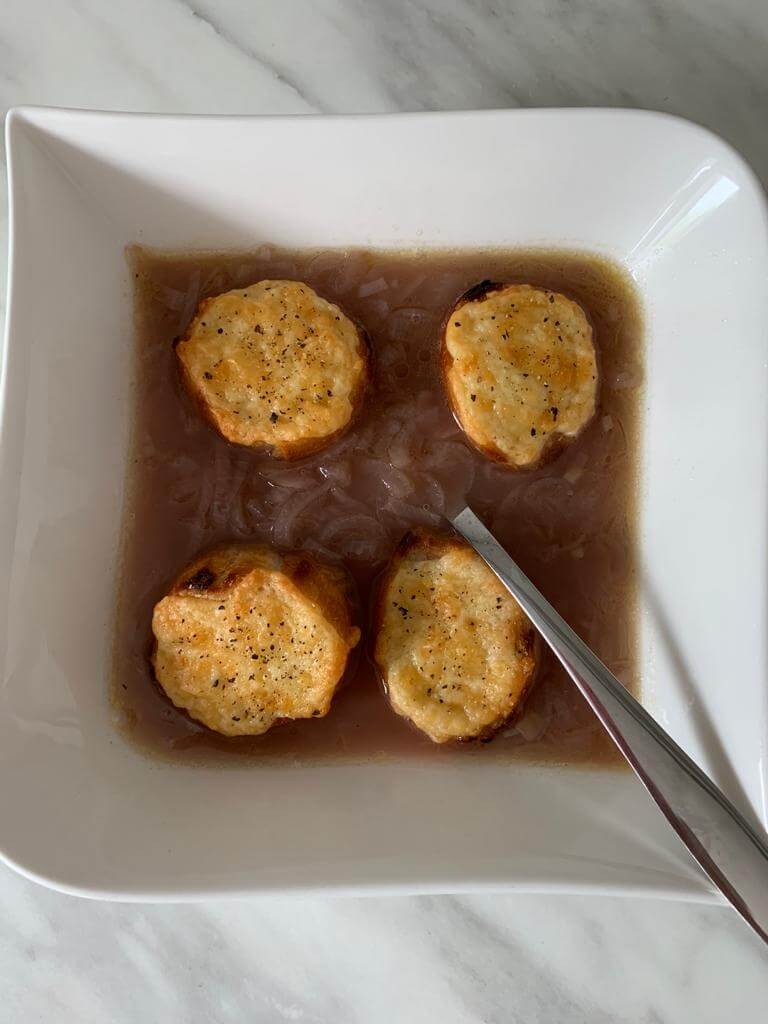 For a while now, I've been wanting to try my hand at slightly more complex recipes than I usually have time for. As it's important to learn to walk before I run, I opted to go for something a little more simple. That's why I went for a humble and traditional soup from Raymond Blanc of Le Manoir aux Quat'Saisons; a recipe found in my GQ Eats book.
French onion soup genuinely reminds me of my childhood. It was one of my favourite tinned soups and evokes memories of cold, lazy Sunday afternoons; although I expected this one to be a bit better than Baxter's or Bachelor's…
Starting with the prep, Monsieur Blanc had specified Pink Roscoff or Spanish onions as the ideal option due to their high sugar content. In the current climate however, I couldn't really justify popping to the shops so had to settle for red onions. Using 5 of these finely sliced, I also measured out 4 tbsp unsalted butter and 1 tsp sugar, with flour, salt and pepper ready to go.
I boiled 200ml of white wine in a saucepan for 30 seconds to burn off the alcohol.
Then in another pan, melting the butter over a medium-high heat, the onions went in to cook down for 5 minutes before adding salt and pepper and leaving to caramelise for a further 25 minutes.
At this point, I sprinkled 1tbsp of plain flour onto a baking sheet and cooked in a pre-heated oven at 200°C for 10 minutes until it was a pale brown colour.
Once the onions had cooked down and turned a golden brown colour, I added the white wine and the flour and about 400 ml of boiled water and whisked.
I added a further 800 ml of water and brought to the boil. (At this point I realised the saucepan I was using was far too small and did a subtle swap to a much bigger pan; see if you notice…)
I then took down the heat and left the pan to simmer for 15 minutes.
Next up was the croutons. I had to use cheddar for these, again unable to justify popping out for some gruyère, but it worked fine. The bread only needed a couple of minutes under the grill for the cheese to bubble and turn golden. A bit of pepper on top and they were ready to go.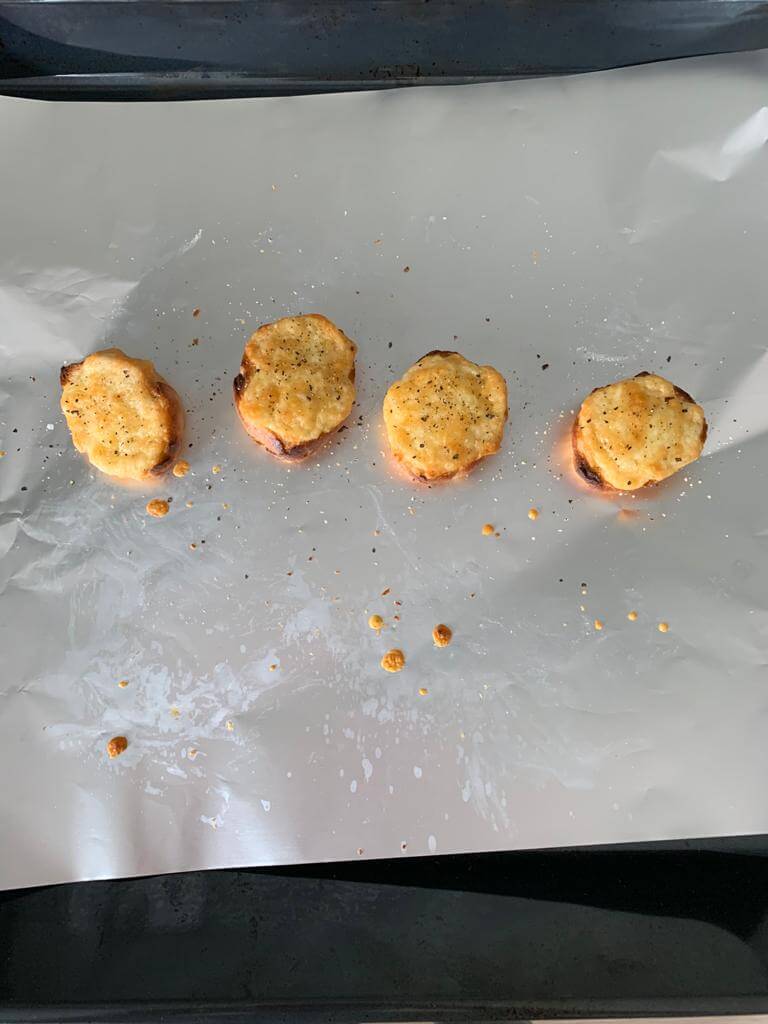 With the 15 minutes of simmering up, my French onion soup was ready to serve.
Beat that Baxter's. And merci Chef!