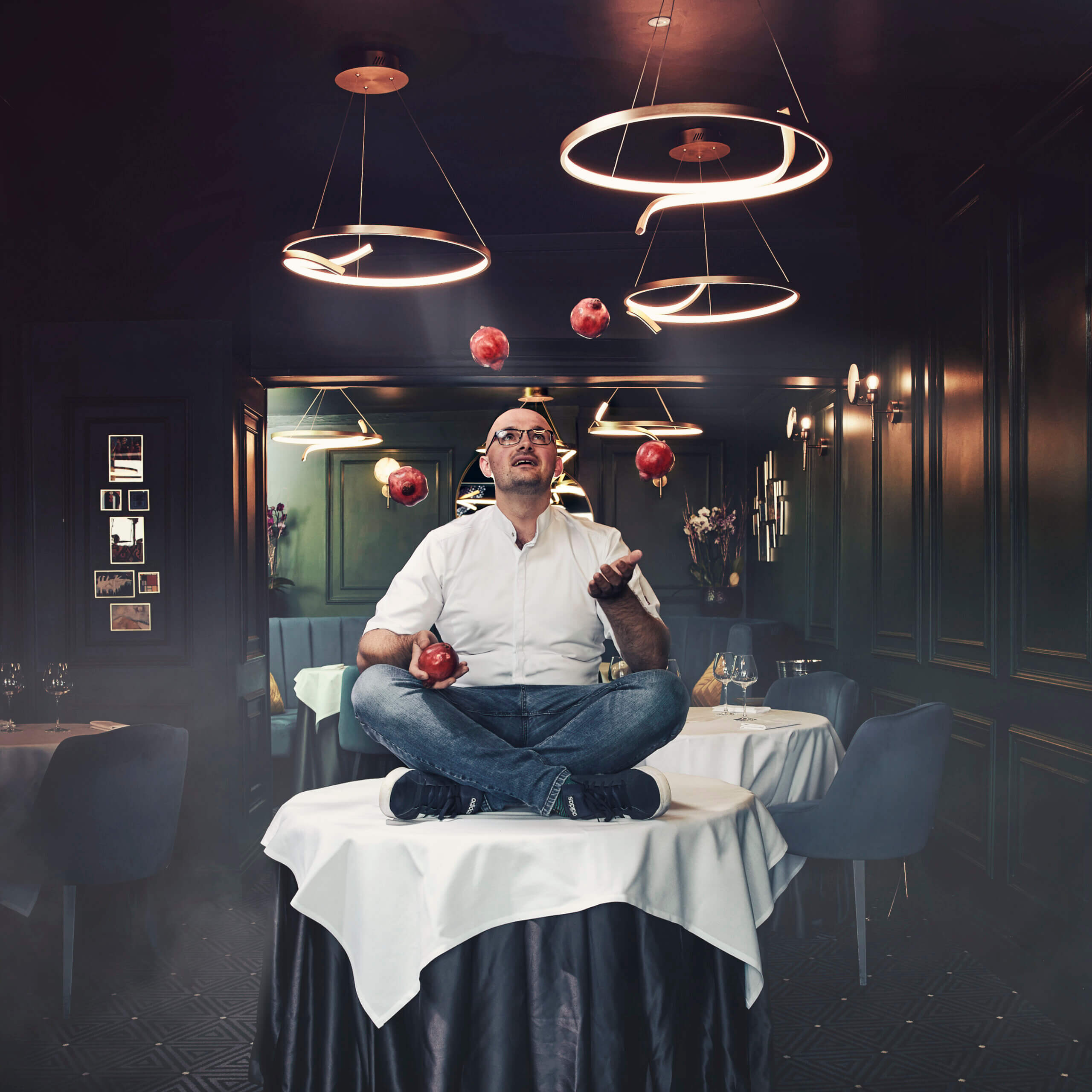 We had the pleasure of speaking to Keiron Stevens during lockdown in 2020, finding out a little bit about his hospitality career and what makes him tick. We are now excited to share the news that the former Head Chef at 1 Michelin Star Birmingham restaurant Adams has joined restaurant group JM Socials as Executive Head Chef.
He will be heading up the kitchen operations across their six restaurants. Beginning at one of their original Cheltenham restaurants, Prithvi, he'll be leading the team in enhancing and developing their Indian-inspired menu.
Originally from Cheltenham, Keiron has previously cooked in two Michelin star kitchens, including Pennyhill (as sous chef) and Gidleigh Park (as senior sous chef). He also spent one year training in the illustrious 3 Michelin Star 'Benu' in San Francisco.
He's now moving back to Cheltenham where he began his culinary journey at the then 2 Michelin Star Le Champignon Sauvage – while still at school.
Discussing his new position, he said: "There's massive scope to what we can do at the JM Socials restaurants. My main focus will be Prithvi to begin with, a fantastic restaurant in my hometown that's won many culinary hearts. I'm excited to push things forward here and work collaboratively with the team."
Prithvi has thrived in Cheltenham for nine years, previously being named in the top 10 UK restaurants, amongst a number of other accolades. The other JM Socials establishments, owned by long-term friends and restaurateurs Jay Rahman and Michael Raphel, are a collection of new cuisine concepts, casual eateries and South Indian restaurants.
As well as launching an espresso bar this winter, their expansion plans continue with talks of  the duo launching a restaurant alongside Keiron.