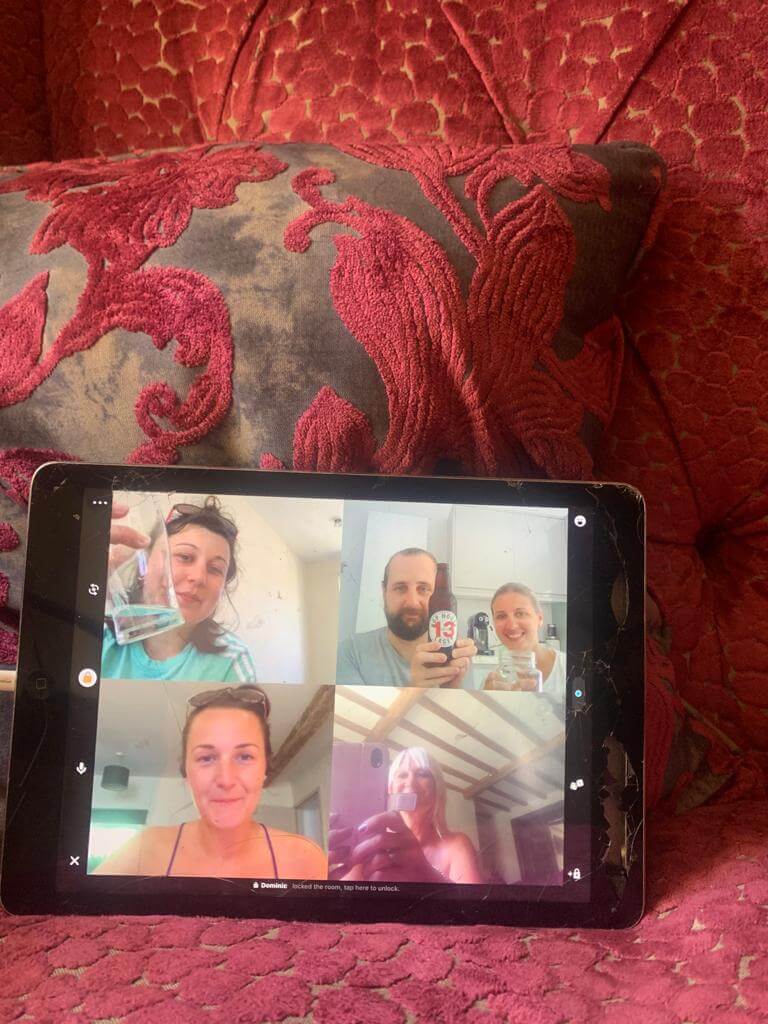 BLOGDOWN – ISSUE FOUR
With restrictions being eased from 1st June, there are positive feelings emerging – certainly in our camp – that a return to action is not far away. As things stand we go on as we have been, doing the best that we can in difficult circumstances. There is, however, at least some room for manoeuvre; and within reason we can see a friend or family IN ACTUAL REAL LIFE!
HOSPITALITY ACTION
The Pounds for Puds movement has been amazing so far, seeing so many people get creative in the kitchen for a great cause. You can still nominate and donate at www.justgiving.com/fundraising/poundsforpuds
Last week we saw Caroline's and Lauren's efforts, this week it was Kirsty's and Sophie's turn.
Kirsty in turn nominated Sophie who made these gooey chocolate brownies: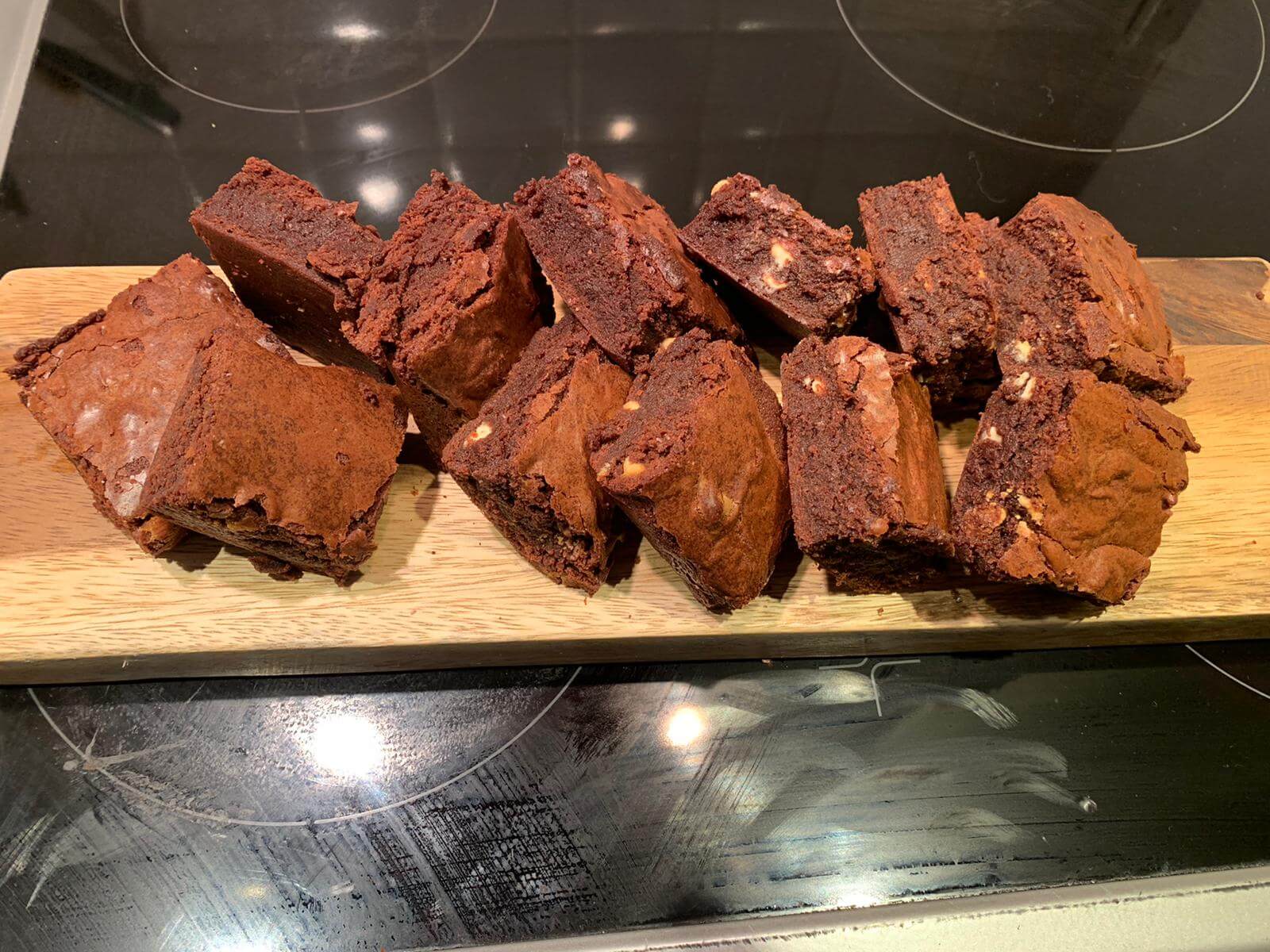 I'm up next after Sophie nominated me, I've got my mind set on something I've never made before so watch this space for, at the very least, a good laugh at my expense.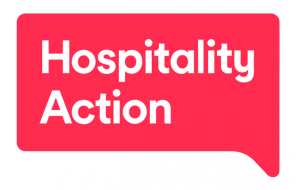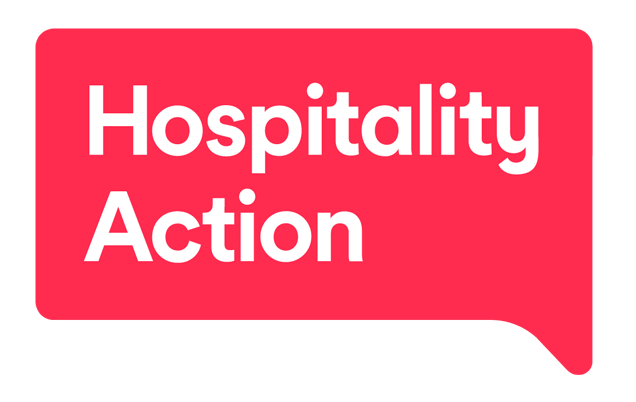 In other Hospitality Action news, another enterprise is up and running to raise money for this fantastic cause. You can join the challenge here www.hospitalityaction.org.uk/events/2020/may/the-20-000-mile-hospitality-challenge-uk-wide/ or as always you can simply donate at www.hospitalityaction.org.uk/donate/
For the record, I've committed to 5 miles so don't expect too many blog posts after 8th June…
NEWS FROM HOSPITALITY
I mentioned in last week's blog that Adam Reid at The French was getting the ball rolling on delivery for his 4 course 'Great British Menu' tasting menu. Well excitingly he announced yesterday that this had gone live and you can now order this direct to your door if you're missing a bit of fine dining. Go to www.adam-reid.co.uk/ to place an order.
I had the Tater'ash dish in the restaurant and it is a joy to behold. It is definitely worth the treat, and we all know we deserve one.
Further afield in the industry, there is a quiet sense of optimism that restaurants, hotels, pubs and bars will on the most part be reopening at the start of July. It means that compared to most high street businesses, hospitality has to survive that bit longer. But I am in no doubt, even after this 10 last weeks of upheaval, that nobody will give up; the light shines brightly from our beacon.
FROM OUR POINT OF VIEW
It has been a busy week for the team, on top of the Hospitality Action Pounds for Puds work, we have also signed up for the 20,000 mile challenge mentioned above.
Friday's team meeting was pushed back as Caroline was doing her interview with The Caterer; keep your eyes peeled for that on social media!
Meanwhile, my veg has been planted out and is taking well to its new home, with the broad beans looking very well established, and the rocket ready to pick.
It was my job to put together this week's quiz all about Northcote's very own Lisa Goodwin-Allen, and Kirsty's revision was interrupted by a certain over zealous feline:
Sophie decided to spend Sunday making these stunning sausage rolls.
We're still going, we're still working through this madness. Optimism is our only outlet and option. To go from spending 5 days a week working towards the same goal in a shared office space to once a week spending time in our meetings has been tough, but we have our rhythm now.
We will come back fighting and we can't wait to see you all there.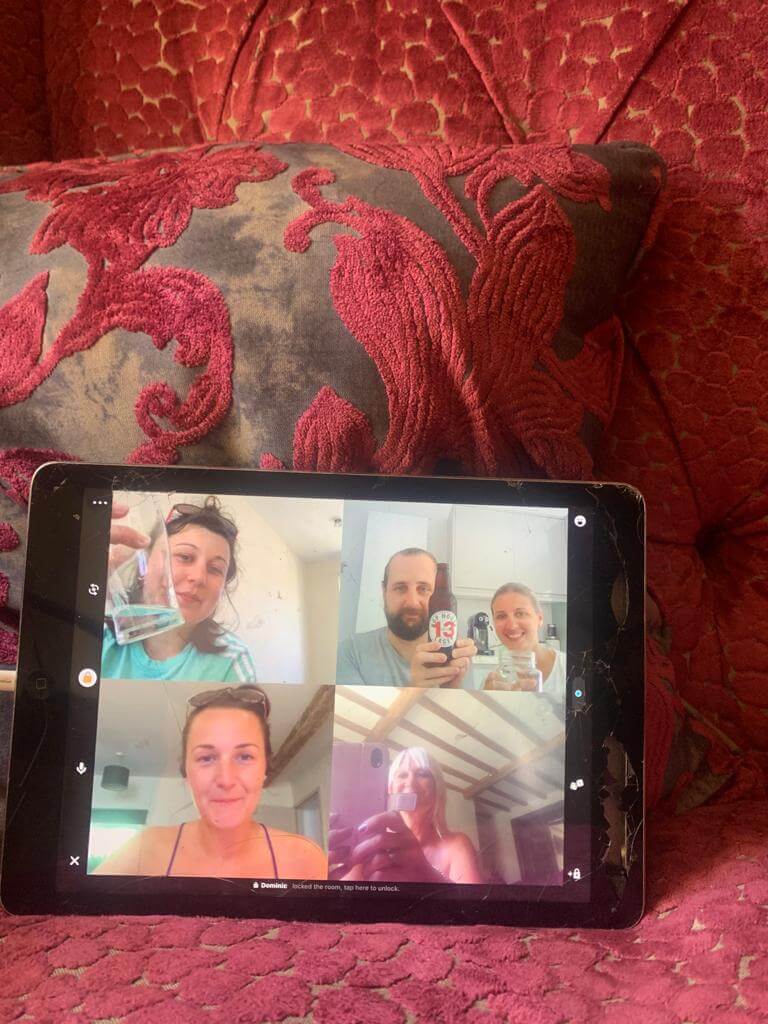 Cheers
The Taste Team x